Northwind
Uglystryfes
Introducing my uglystryfes. These are both out of a random "spares or repairs" warranty stock bundle, they've got ugly shell damage- blatantly been scraped along a floor. Peas in a pod? Well not quite. One is actually just stock, apart from crash damage and missing battery tray. It's being an IMR platform dart tester, and it's also a bit of a longevity test, it's going to fire many hundreds of darts so I'm interested to see how it performs over time. (I have a couple of complete stryfe looms in the garage so I can quickswap it if need be)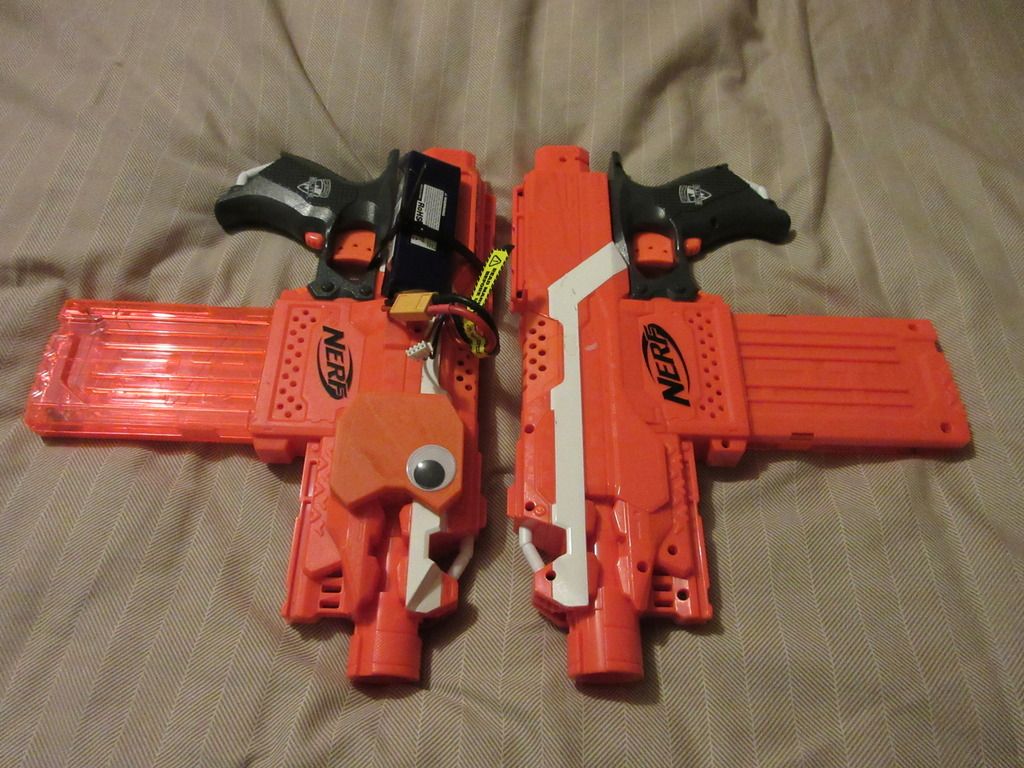 OUCH




The other has a pair of hellcats on the older worker serrated wheels, all rewired of course. It's built for a smaller pack, but since I wanted consistency I've done this pro level battery pack extension so I could fit the one from my Rapidstrike. The eyes are Tesco's finest, I don't know why more stryfes don't have googly eyes.

The motor cover is only worth a mention for being the first Nerf part I've ever 3D printed. It's not perfect- I had the hotend/bed gap set small to overcome a lifting issue, so that affected the finish. But still, it's a milestone for me after a month of printing cubes and printer parts! The design is a modified version of bkbstar21's cover on thingiverse. The filament is Print3dreams orange ABS, and a really pretty good colourmatch for stryfe orange.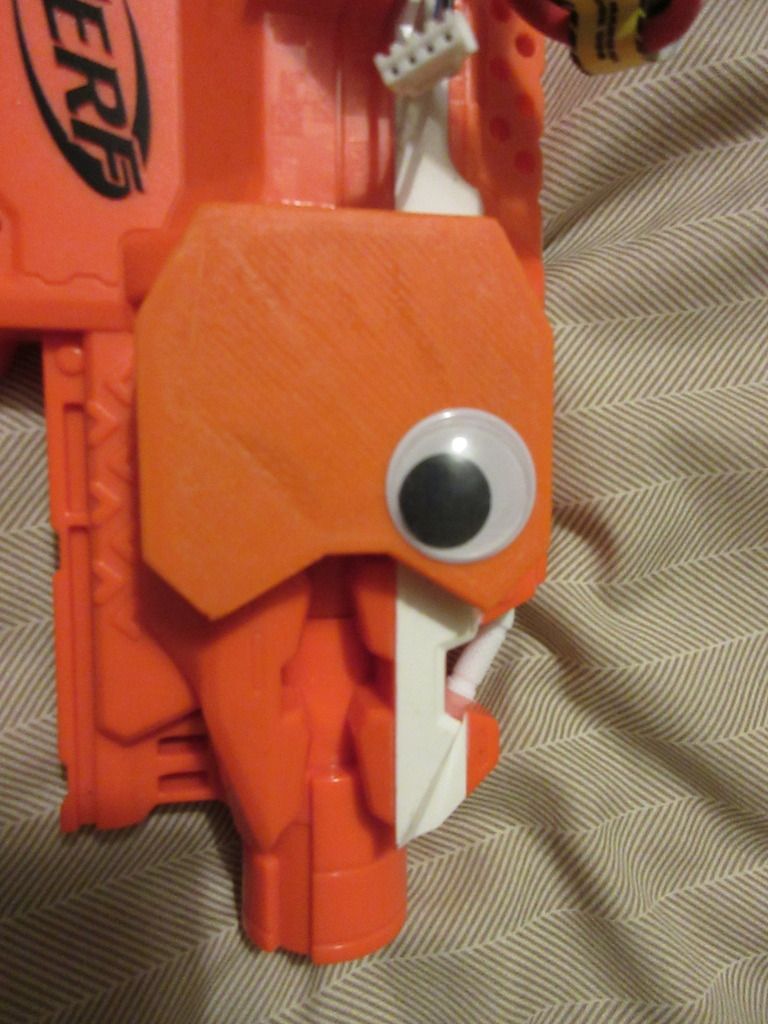 There's a work-in-progress stryfe shell in the garage which may be the final home for the hellcats but it's going to be a long time before I finish the detail work and print that.