Latest Articles
Rhinofire Mod Help?
I am begging "Faom Data Services" to create a tutorial on BlasterSmith"'s RhinoFire upgrade kit. Just like the one he did on the RS upgrade kit.
I am rewiring the Rinofire after the failure of the silly, little, delicate slide switch under the over enginered two stage lever trigger. They should have stuck to the double trigger setup on th stryfe and RS. BlasterSmith just came out with an upgrade kit for the Rhino. Hooray! However they should have gone the extra mile and res ...
Interesting to see a mainstream site review Nerf
http://gizmodo.com/the-best-nerf-...=1418928902181&new_editor_css

Cant really disagree with most of it. Although my favourite blaster ever wasnt included and the Maverick was
.
Modification/Paintjob pictures.
Latest commissions finished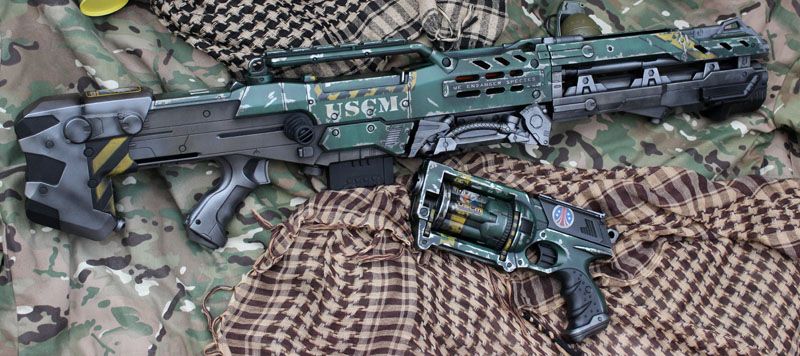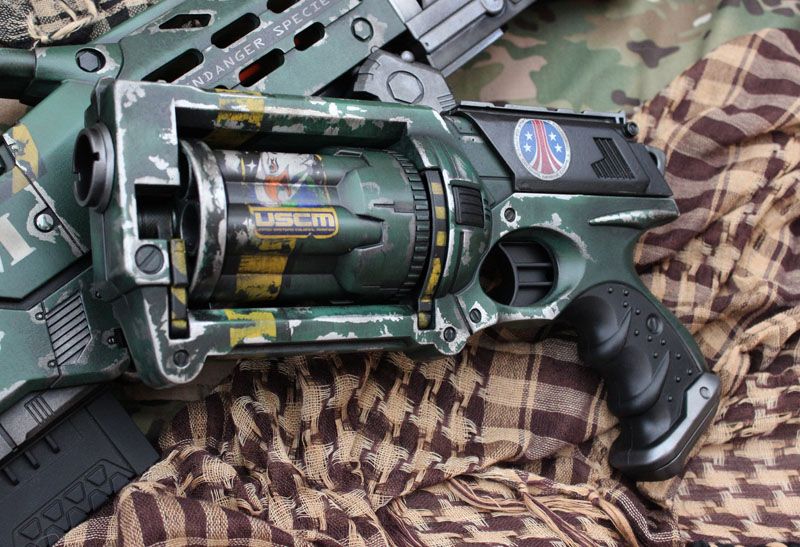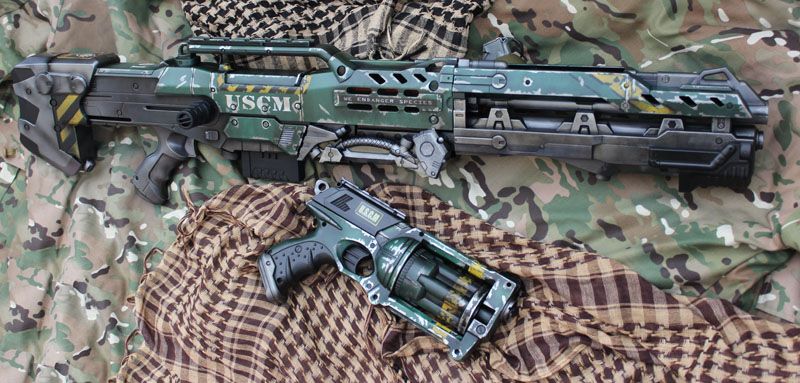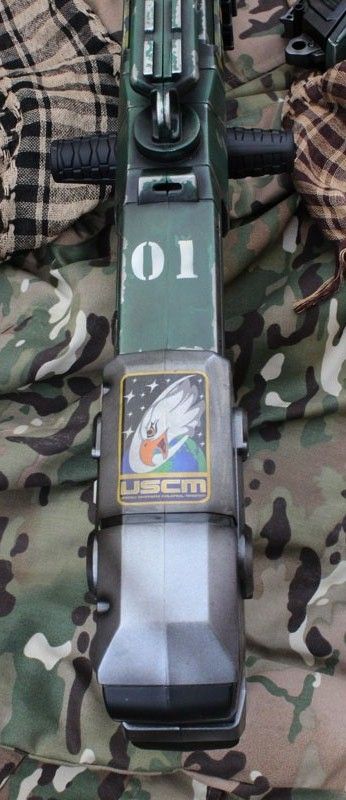 [img:8168 ...
Come introduce yourselves!
Afternoon all!

I'm Andrew (The Quinch) and in the last year I have started making minor conversions and painting Nerfs for pleasure, resale and commissions. I run my "business" via Facebook (link below).

Mainly here for ideas and pointers on how to get more adventurous with the core modding having only done compression upgrades and restrictor removals so far. I'm mainly hoping to get braver with the external modification of the Nerfs.

My other main interests are online gaming (War Thun ...
Possible to Charge a Zippy Compact LiPo while still in gun?
Basically i wanted to set up my Rapidstrike so that the LiPo would stay in the gun and have the Power/Balance connecters attached to the gun of the shell so i can Just plug in the charger.

So the LiPo connects to the side of the gun AND the Internal wiring. Would that work? or would i need something special?
Works in progress. Pics required.
Some exclusive Krinkov progress. Now with added Worker stock and final magazine. I want a dozen more mags now!


Worker Stocks and Mags- got mine!
After a seasonally long wait, my worker stocks and mags arrived. Both ordered through BuyChina.com.



Here they are on an EAT. The stock is really nice. Not quite as long as an extended raider stock, but very sturdy, it has the double locking points like a praxis one. Quality is easily as good as Nerf, plus for right handers the mags are the right way round now! Two stocks and two mags cost £42 shipped. Not super cheap but if yo ...
Modified Blaster Data Archive
Can you make a note alongside my Stampede test data that we're uncertain of the data's veracity and it should be taken with a small bucket of salt? Just digging through all this and noted that it should probably be flagged as needing to be re-done.
Foam Dart Thunder - Sat 1st November
Event Video is up
https://vimeo.com/114433543
Potential Edinburgh venue?
The High School next to my old Primary school is being demolished next year - they have already started building it's replacement - what do you think about a war in this 9 storey school before they rip it down:

http://nfs.stvfiles.com/imagebase...tobello-high-school-edinburgh.jpg