Latest Articles
Spot the Nerf
Ok, it's slightly on topic. Spot and name the nerf,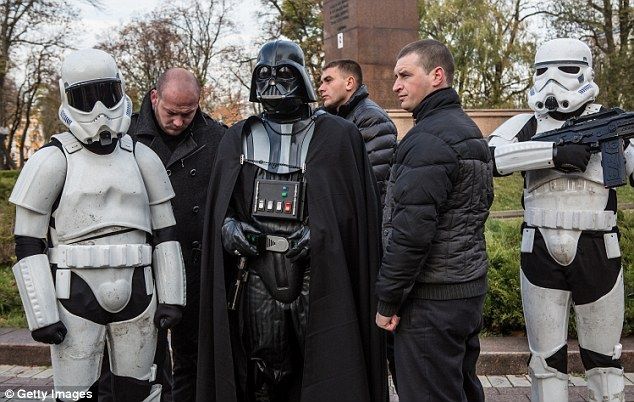 Bonus points for a good caption!
Curved 15rnd Mags
I know necroing is bad - sorry mods


Clips arrived today. Superb. Will probably buy some more - feel like better quality than the original Hasbro ones...

Edit: Because Boff asked so nicely...



And an additional image for the EAT fans - my sons blaster




Any blaster is aesthetically improved with a curved magazine

[img:3b30fceec4]http://i57.tinyp ...
1 year on
It's been almost exactly a year since I got involved in the "hardcore" Nerf scene. And I've loved every second of it

From a 1/2 working AT, to a Sharked RS in a year.
How time flies. Thanks to Boff, UKNW, ON, MarcusH, CarrierII, and many others for the help, ideas, and shiny stuff you've flung my way over the past year.

Onwards and upwards!
Monster Chocolate Cake!
My daughter and I made this today! No you can't have some......


Come introduce yourselves!
Hi I'm Lachlan,
I don't have much of a background in nerf modding but have done a few in the past.
I was looking around for English nerf modders and came across here. I'm just looking to get a better feel of the English nerf modding community and am looking forward to it!
Rebelle Secret Shot
http://propweaponscoop.com/2014/10/sneak-preview-rebelle-secret-shot/
Are any age restirctions in place for Nerf Wars?
I was just wandering if there are any age restrictions on wars that are universal for most wars as I am currently only 13 and was wandering If I would be able to participate In the sport?
WTB Raider Drums
Looking to buy 2x 35 dart Raider drums. I don't mind if their feed lips have trouble holding onto darts either.
Works in progress. Pics required.
Couple of WIP. Scavenger MkII. Really like this in black but will eventually be a pretty down and dirty scavenger type blaster inspirered somewhat by Judge Dredd Blok wars.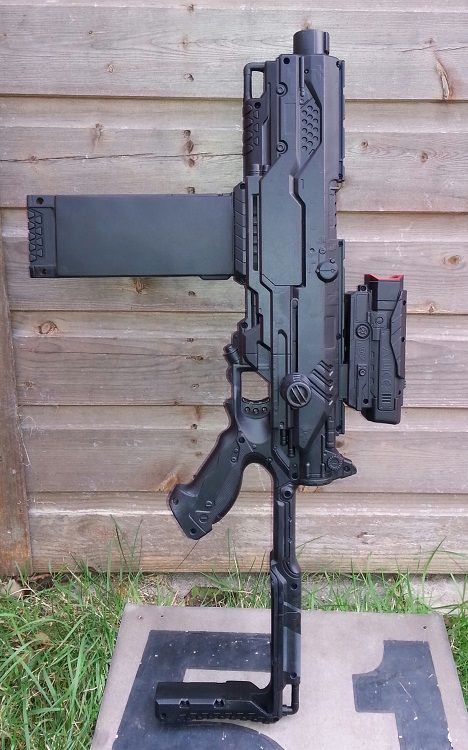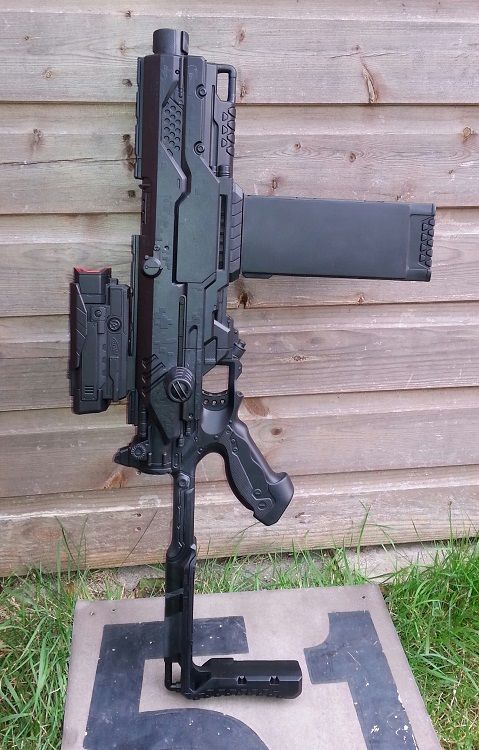 Another Recon in the theme of COD Ghost Honey Badger. Quite a bit of work to ...
How did you find us?
I found britNerf through, firstly searching around for other English modders and finding the UKNW website which led me to here but then I joined after oddly, watching one of BoBoLoLo's videos where you guys sent him a package and he mentioned it!