Latest Articles
Britnerf Bratz War- players 11-18 interest check
Thanks to Bobtheman, I would like to get a clear idea of how many people would be interested in this format,
Age 11-18, can be accompanied by a parent if they want to play too, or on your own
Series of stand alone games including BUZAN style HvZ
Half day (4-6hrs)
Stock dart game
100-120fps limit depending on venue
Darts provided (if I run it)
Pay to play £5-10 per person depending on venue.

What I need you to do, post your age group, either 11-13 or 13-18, then if you would prefer IND ...
Music
What type of music do we all like? I love 80's rock especially bon jovi!
USCM Stampede Urban/arctic camo
Stampede. Professionally re-sprayed in arctic/urban camo scheme. Colonial Marine decals added. Light weathering. £60 plus postage.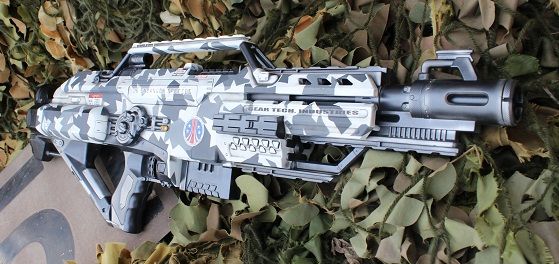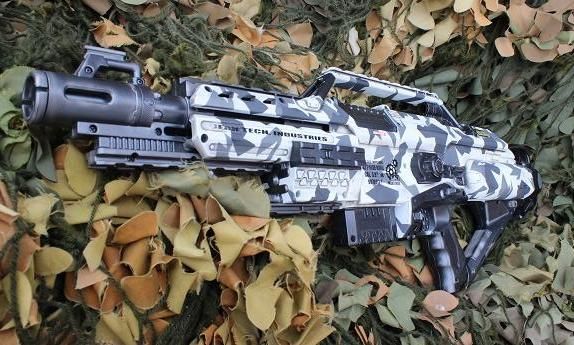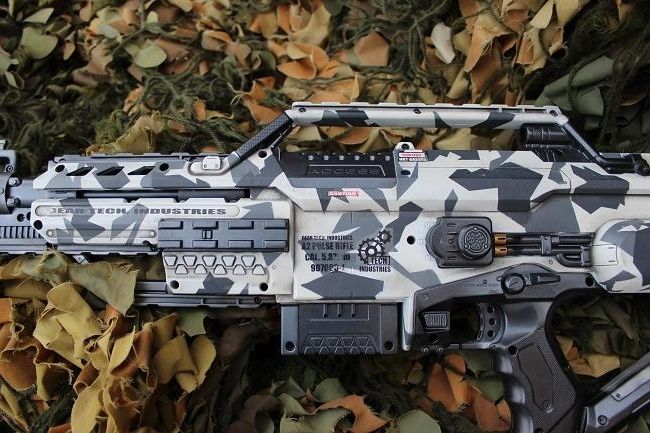 [img:ed9e0ad0c0]http: ...
Xplorer Foam/Tips
Guys,

Just got my foam and tips delivery from Xplorer.

To my surprise the foam is thinner than streamlines, a light fit in 17/32" K&S brass.

The tips are similar short tail silicon domes, but not half spherical, more like pointy end of an egg.

To me the tips look good but the foam a bit suss.

I'll make a 17/32"barrel EAT (17/32" nested inside the 9/16") and chrony test the following combo's:

PakD foam (9/16") and PakD tips.

PakD foam (9/16") ...
Modification/Paintjob pictures.
Latest finished.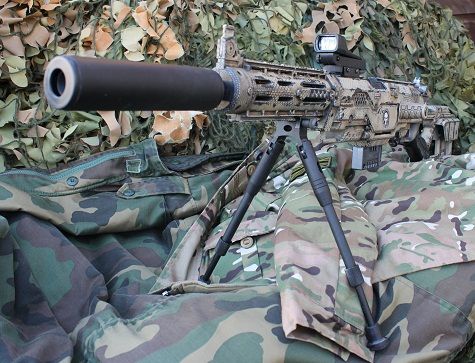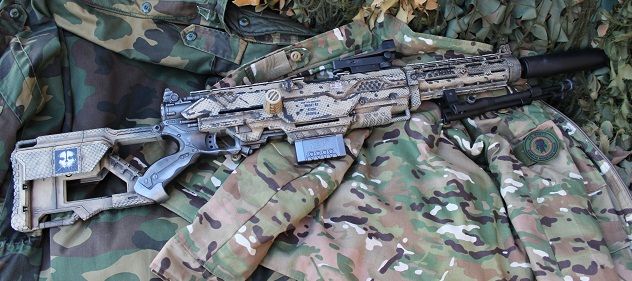 [img:095455a485]htt ...
Nerf Sale
If anyone is close to an ASDA - 2 Triads for £6 I just saw but they were out of stock.
Tacticool Blasters
Let's see your most Tacticool foam combat machine!


Here's mine

Big BOB is coming...
It's here! And yes, it proably would fit a large pepperoni pizza and keep it warm though it's a little outside the manufacturer's usage guidelines.
the mysterious White Maverick
So photos have been spotted on Reddit of a mysterious White Maverick (different to the Whiteout series) and in newer style packaging.

What if Hasbro planned a 'Classics' range of n-strike older blasters that they brought back on a limited run???? (hypothetical)

What blasters would people want in that?

White Stampede would send the NIC beserk and possibly crash the HvZ forum.
nerf marauder long sword
Hi I'm draven, new to this site. I heard about you from blastersmiths.co.uk.  I'm wondering if any one     knows where in the UK I can buy the n-force Marauder long sword? I'm really interested in getting one and have looked online extensively and every one is either selling it for way too much or its out of stock. Please can some one help me?



EDIT

Edited for proper spelling and grammar, read code of conduct as suggested