Latest Articles
Can anyone recommend a threadlock?
Does what it says on the tin... need something for screws into the plastic shell of my Retaliator aka The Kraken and also metal screw on metal thread... what do you guys use. There seems to be a lot of stuff out there and I have no clue what is suitable.

Ta
Internals breaking on modded EAT
I know this is kind of a necro but my eat has just done the exact same thing, lol. Same pieces broken in the exact same way. Time for some bolt surgery to remove the rest of it.



EDIT

Yes it is a Necro, PLEASE DONT DO IT. Topic locked.ON


Jolt double spring trigger issue
Hi all,

A search online says if you double-spring a Jolt, it may not prime (due to compressed length) but I'm having a different issue.

I picked up a Havokfire battery door spring and LSFG spring from Justajolt a while ago.

I've fitted both nested together (very hard to prime) and the Havokfire spring on its own to my Rebelle PowerPair (pink Jolt) blaster.

With the Havokfire spring it primes, but the trigger is jammed (presumably by the spring tension). I can de-prime it if I pull th ...
WTS - End of Month Clearout
New item added to first post.
Modification/Paintjob pictures.
A painted Nitefinder, just something that was lying around. I did try putting in an extra spring but it wouldn't compress enough.





[url=https://flic.kr/p/HGM83T][img:914dd27f20]https://c4.staticflickr.com/8/7036/27372091083 ...
Grim Up Nerf 7, Sat 9th July, Tong
It's looking likely that we will be there, yay!
Thinking Side strike
I'm thinking of making this from a side strike but was wondering if any one had any other suggestions on what a good blaster would be good to use and my second thinking may be a recon mk2 as for the hand gaurd.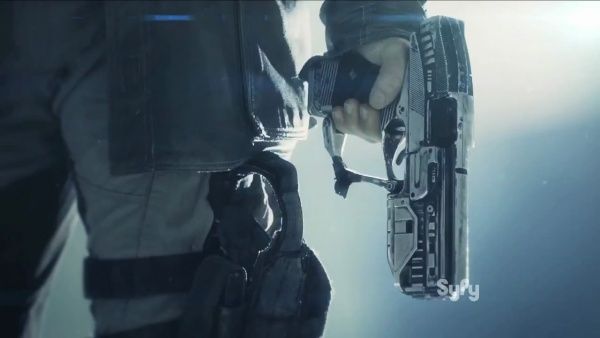 [URL=http://s99.photobucket.com/user/TanithLord/media/Defiance_Gun.jpg.html][img:cc07fbdc0f]h ...
WTB lipo power supply
Looked on hobby king, the £30+ is to expensive, if anyone has a 240w 16A charger/anything that can charge up to a 3s LiPo. any links welcome, looking in the £20 inc p+p price range.
Foam Dart Thunder - Zone 74 East Kilbride - Sat 13th August
We're back in the West at Zone 74 skate park for our second event there. Full events details at the link below, 40 tickets on sale and already 8 snapped up. Fingers crossed for a sell out!

http://www.foamdartthunder.com/event/fdt-zone-74-2/

Event promo trailer:

https://vimeo.com/172606479
5th Anniversary Competition
So I was to directed by FDS to submit my work here. I present to you the slam mag system for stryfe lovers. It's works pretty darn well for being cardboard and duct tape. Hopefully the next 3d printed version will function as well. https://youtu.be/50MnsG-WsEA Hope you all enjoy.