Latest Articles
Grim Up Nerf 9, Sat Sept 10th, 12:30-5:00pm, Farsley
The summer sun has gone away, the rain is back and here to stay... Proving its once again "Grim Up Nerf"! We've actually had the date for this one set in stone for 6 weeks, so its time to announce whats happening!



Grim Up Nerf 9, Saturday September 10th, 12:30pm until 5:00pm, Farsley



For September's event, we're doing another month at Farsley, our bigger venue, with its dual corridors, central hall area, side rooms, and huge outside area. With severa ...
B&M Bargains some blasters I've never seen before
The most blatant copyright infringement I have ever seen.. It's a Stryfe in a longstrike shell

[URL=http://s1287.photobucket.com/user/Bradley_Jay_Dub_Wilson/media/45E783DE-6D12-4267-BF11-E9EB62E8C7C4_zpsckdivzln.jpg.html]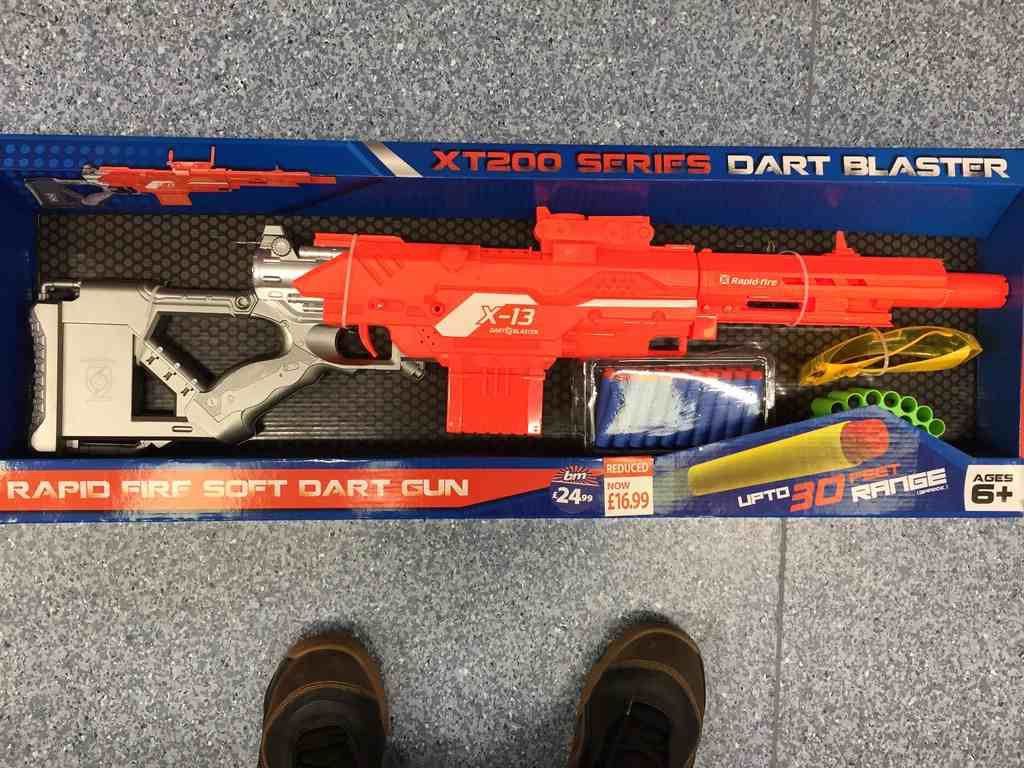 [/URL

[URL=http://s1287.photobucket.com/user/Bradley_Jay_Dub_Wilson/media/DBC18370-4264-49B1-9327-6F541661E61A_zpscdin ...
Fake secret strike...very much a noisy cricket....
Whalst at a car boot fair today, I found this beauty:

On some random table. Got for £1.50 along with a OG jolt to mod. I have wanted a secret strike for a while, and I was informed that this shot paintballs. But, a look at the internals:[url=https://postimg.org/image/h4wnywuzt/][img:7d1ca67d3a]https://s4.postimg.org/h4wnywuzt/IMG_20160828_154322_hdr.jpg[/ ...
Foam Dart Thunder TP17 war report
Another great night of FDT action at transgression park, I think this was a new attendance record with arond 68 players. Good mixture of vetrans and new recruits, kids and adults.

First up was , LOCKDOWN possibly my favourite game but it was going to be tough with this many players and so it proved with no wins over both rounds.
I was in two minds about running the new Incisor for this war as id really have liked to mod it first but as I was pressed for time recently I whacked in 2 IMR'S and ...
SOLD OUT! Foam Dart Thunder - Edinburgh - Sat 27th August
What a night last night! 68 players and we managed to tweak the rules for Engineer so we'll now have a wee referee's chat about how to keep improving.

Tickets for TP18 / 24 Sept on sale this Wednesday
Special Farces Team/Game type
Having mulled this over for a few days while moving, I think this is pretty much the final rules that i'd want to do - I see Special Farces as a kind of VERY lite introduction to LARPing, a way to try melee, and a way for the adults to have a more tactical game. I've designed the rules to be a step up from the standard GuN ones, without being overly complex.




Special Farces is a new team deathmatch game type with LARP-like elements for use at Grim Up Nerf, and other UK Nerf Wars.

The ...
Another shed post
Just moved into my new house and this is my shed! can't wait to get my bits up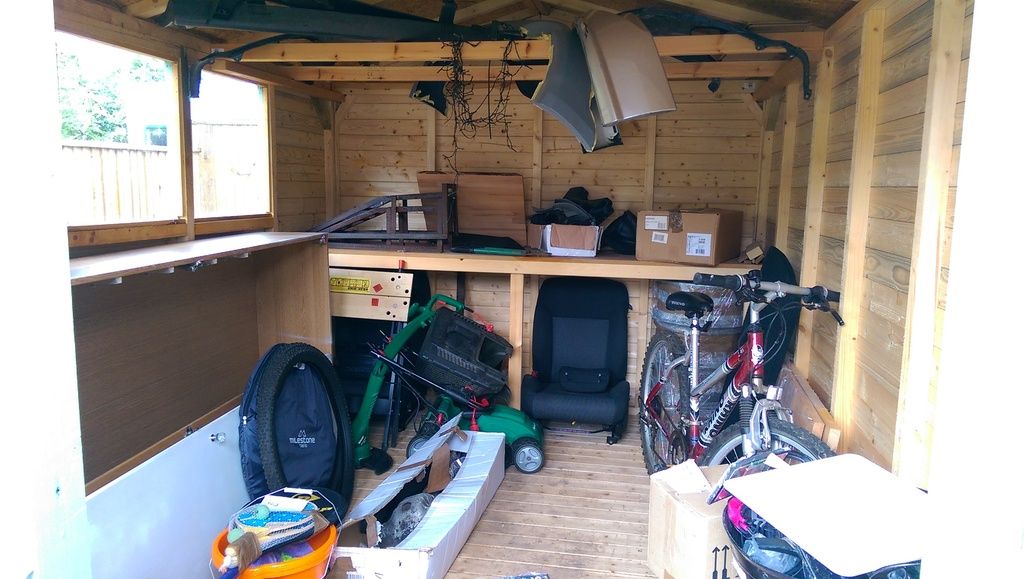 Wtb vortex mags and discs.
Anybody got any of these they don't want? Gonna need as many as possible, so pm me.
Bristol Blast 3
Hello!
Bristol Blast 3

ENTRY FEE:
£5 or 100 KOOSH Darts

LOCATION:
Church of JC of Latter Day Saints, Downend Road, Bristol BS16 5EF
(Awaiting Darren's response)

TIME & DATE:
1pm-5pm.
Saturday 17th of September

RULES:
130fps cap, eye protection mandatory, no smoking on site, no alcohol and no swearing.
(No unaccompanied under 16's and minimum age 8 (Under 16's require consent).
Bristol Blast 3 Date Selection
Getting excited!